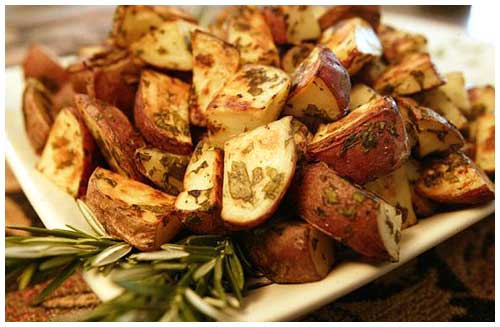 Ingredients
½ Tsp. sea salt
1 Tsp. garlic powder
2 Tsp. onion powder
½ cup chopped parsley
5-6 Washed and dried medium size red potatoes
Steps
Place the seasonings into a large baggie
Shake the baggie to thoroughly mix the seasoning.
Cut the potatoes into bite size chunks.
Drop the potato chunks into the baggie.
Close baggie and give it some good shakes to coat all the potatoes with the seasonings.
Use a large cookie sheet that has been sprayed with a non stick spray and spread the potatoes onto it.
Cook for 15-20 minutes at 450 degrees.